Understanding RSS (Really Simple Syndication) helps readers research subjects customized to their interests and helps writers to share information with its most relevant audience in a format that's easily shared. This post is includes:
Things to know about RSS.
RSS in comparison to other news aggregration options.
Things To Know About RSS

"Instead of checking back every day to any particular site to see if it's been updated, RSS feeds give users the ability to simply subscribe to the RSS feed, much like you would subscribe to a newspaper, and then read the updates from the site, delivered via RSS feeds, in what's called a 'feed reader' ", explains Jerry Collins in his post on LifeWire: "What Everyone Should Know About RSS Feeds".
To take advantage of the benefits of RSS feeds you'll need to:
Find websites you want to follow.
Subscribe to their feed.
Use a feed reader to view your content.
RSS In Comparison to Other News Aggregators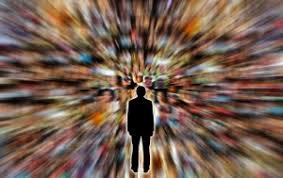 Wired magazine compared the difference between RSS and other simpler ways of gathering information on the internet this way: "The difference between getting news from an RSS reader and getting it from Facebook or Twitter or Nuzzel or Apple News is a bit like the difference between a Vegas buffet and an a la carte menu…" It's Time For An RSS Revival
Between the limitation of what algorithms can offer and the space that promotional content uses up on other services, RSS's features are helping its revival among internet users with "social media burnout". RSS isn't perfect though. Filters are required to tune the search results (not get multiple hits on the same story from multiple sources for example). An example of news and research sources along with their features are include below.
[table id=1 /]
How to add our ERP-MES-IIoT blog to your news feeder.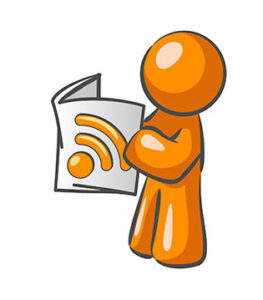 If you're ready to travel back to the future to use RSS (Meta Content Framework that preceded RSS was developed by Ramanathan V. Guha at Apple Computer's Advanced Technology Group between 1995-1997), follow the instructions below to include updates from our ERP-MES-IIoT blog in your research and news:
Right-click the RSS icon on our blog page.
Paste our feed's link into your RSS Reader. Feedly is the most widely used.
Search for and download an RSS extension for your browser to identify available feeds while exploring the internet.